WHY BASE 3
OUR PROGRAMS & SERVICES
We realise that everyone is different – we have different goals and abilities, and we enjoy different things – so we offer a range of different programs and services. Each week our talented coaches get together to discuss and design all of our programs and classes – they incorporate a variety of exercises and use a variety of equipment to keep your training fresh, fun, challenging and effective (exactly the way it should be!) Whether you are a CrossFit diehard, a runner, a new Mum, or a busy commuter, we will safely and progressively take your fitness to the next level.
BEGINNER-FRIENDLY
We want everyone to be able to join our classes, and design them so that they can be scaled to suit any level, even a complete beginner! Our coaches are always happy to adjust exercises, or intensity, so that you can conquer any workout.
QUALITY COACHING
Our coaches share over 30 years of health and fitness experience and have a range of skillsets and interests – from strength, to endurance, to mobility. Together, we make an awesome team on the quest to helping you reach your goals, no matter how unique. Our priority is to ensure safe and effective movement, to prescribe appropriate progression, and to educate members about how to manage their health and fitness. Our job is to help you succeed, and we love doing it.
OUR COMMUNITY
Our community is the best part about us. On top of wanting to be fitter and stronger and to live a healthier life, they also love to challenge themselves, enjoy a good laugh, and will always support and encourage each other. It motivates and inspires us, and we know it'll do the same for you (it's kind of contagious).
OUR FACILITY
We love our gym – it has tons of natural light, plenty of space, and is really welcoming - you should come and check it out!
Three separate areas ("boxes") enable us to run two classes simultaneously whilst still offering space for individual training.

A 25m turf track divides the room and accommodates some of our hardest, yet most enjoyable, sled workouts.

We have all of the tools you could possibly need to develop your fitness (we are fully kitted out).

The Chill-out area is a great place to hang out, and we offer free Wi-Fi for members, enabling them to send a few emails while they wait.

Our beautiful bathrooms have plenty of changing space, and enough showers to get you ready to face the day (perfect for those who train before work or who do our lunch-time class).

You will always find a parking spot at Mazaya Business Avenue.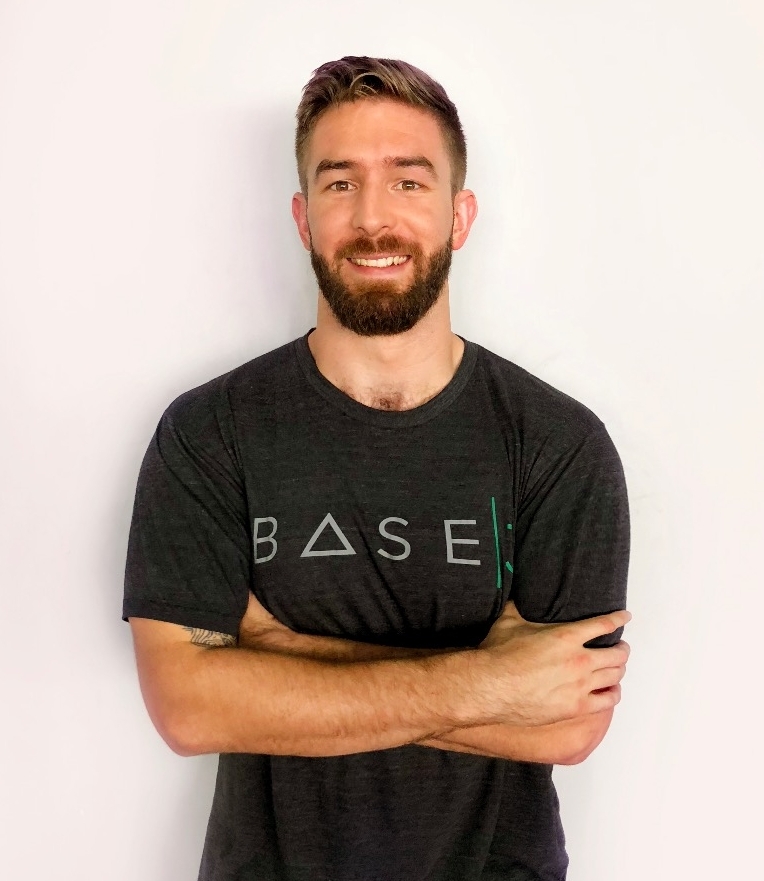 Head Honcho
Craig, who started his career in 2006, is Head Honcho; he manages BASE 3 and its Crew, and coaches classes. His forte is designing programs for those with specific goals in mind, and he loves getting scientific and nerdy about it. His advanced CrossFit program, "Performance", provides a competitive training environment for those who want higher volume and heavier weights, and is programmed around the CrossFit competition calendar.
Qualifications
Exercise Science Certificate, HFPA.
CrossFit Level 1 & Level 2 Certificates.
CrossFit Specialty Courses:
- Gymnastics
- Weightlifting
- Kettlebell
- Mobility
- Strongman
- Kids
- Aerobic Capacity
OPEX Coaches Certificate Program Level 1.
Completed StrongFit Seminar.
Completed StrongFit Coaches Week.
Development Manager
Emily oversees our Lifestyle division, which includes community events, membership care and enhancing the overall experience at BASE 3. She loves helping you figure out how to move better and how to manage your health, and is always up for exploring new exercises. Emily also coaches classes and offers personal training.
Qualifications
Bachelor of Physical Education: Exercise Prescription & Management, and Exercise & Sport Science (dbl major), University of Otago.
CrossFit Level 1 & Level 2 Certificates.
CrossFit Specialty Course: Aerobic Capacity.
Sport and Exercise Nutrition Certificate, Precision Nutrition.
Life Coaching Certificate, ACS Distance Education.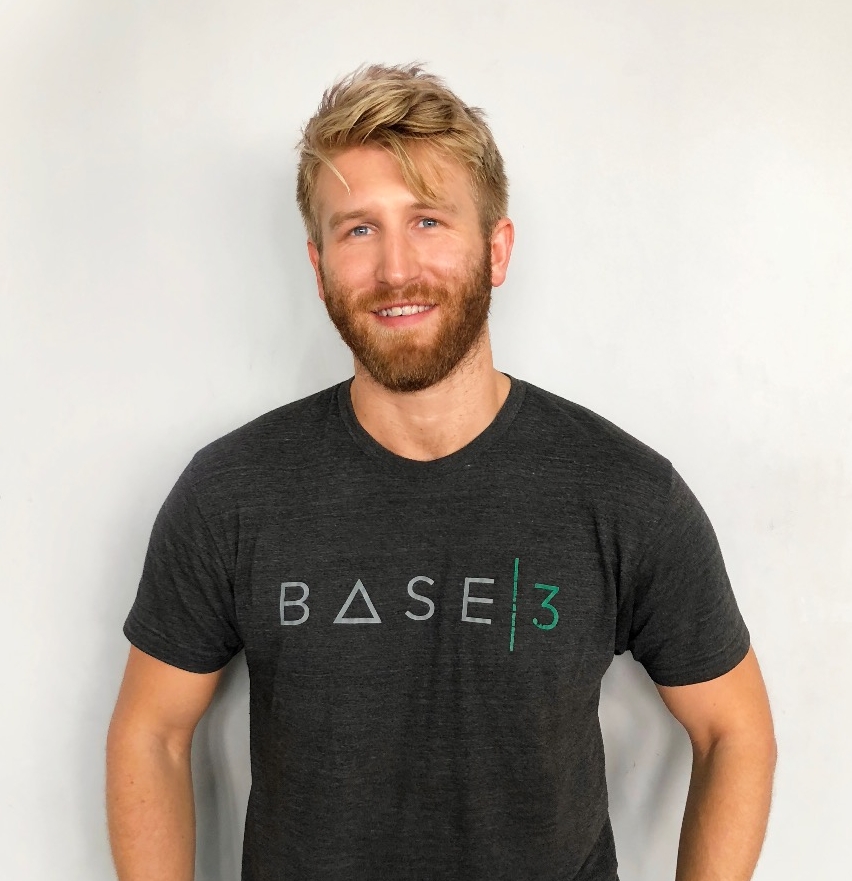 Coach
Adam heads our CrossFit program, offers personal training and programming, and produces great action shots and training videos. He is extremely talented on the rower and is especially interested in helping you to improve your fitness – keep an eye out for his weekly Endurance Workouts, they are a killer!
Qualifications
Level 2 Gym Instructor Certificate, IBTS.
CrossFit Level 1 & Level 2 Certificates.
OPEX Programming for the Air Bike Course.
Coach
Lauma is the coach that'll help you to get strong at the basics, especially when it comes to gymnastics and mobility work, and is full of effective accessory exercises (pick her brain!) Besides contributing to all BASE 3 programming, she coaches classes and offers personal training and programming.
Qualifications
Level 2 Gym Instructor Certificate, REPs.
Level 3 Personal Trainer Certificate, REPs.
CrossFit Level 1 & Level 2 Certificates.
CrossFit Specialty Courses:
- Gymnastics
- Weightlifting
- Mobility
Operations Manager
With a background in business administration, Sophie works her magic behind the scenes to keep BASE 3 afloat by managing operations, procedures and finances (and thank goodness for that!) Although she doesn't offer personal training, she does offer another point of support for those who might be a bit nervous about starting (she came to us as a gym newbie and remembers what it's like!)
Admin support

Anna is our reception extraordinaire. Not only does she dish out the friendliest welcome when you walk in the door, she provides you with membership support and us with invaluable administrative support. Without her we would not be as able to get stuck into the gym stuff! Let her know if you need any help, she is always happy to point you in the right direction.